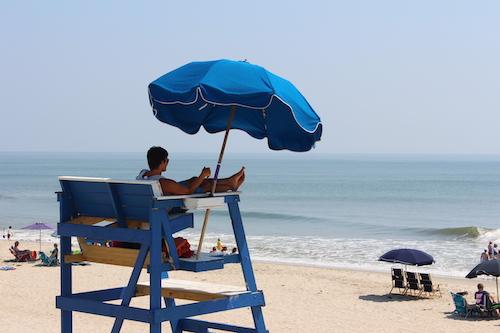 Duck - Lifeguard Stands
No Public Beach Accesses are located in the town of Duck, to access Lifeguard Stands, guests must be staying in the subdivision.
Lifeguards in Duck are on duty from 10:00 am to 6:00 pm between May 1 - October 31. The Town maintains lifeguard stations at various locations throughout the summer. Lifeguards also patrol our beaches on ATV's.
From May 29 through September 6: Caffey's Inlet, Sprigtail Drive, Barrier Island Station, Schooner Ridge Drive, Christopher Drive, Four Seasons Lane 
From June 18 through August 6: Ocean Pines, Widgeon Drive, Scarborough Lane 
From June 18 through August 9: Dune Road From June 18 through August 13: South Snow Geese, Plover Drive