(252) 453-3588
Get Directions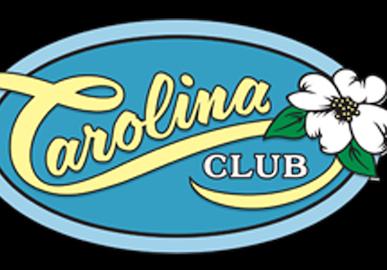 Getting away from the routine of everyday life and stress is made that much more meaningful when you head to the Outer Banks of North Carolina. This charming coastal destination provides ample opportunities to relax and unwind in style. For those who find their release on the links, there's no better place to book a tee time than the Carolina Club in the Outer Banks. This fan-favorite amongst locals and visitors is a championship course that also caters to the public, making it an ideal choice when you're passionate about spending a holiday on the greens.
Take Time to Swing Away
Located at 127 Carolina Club Drive in Grandy, the Carolina Club in the Outer Banks is a renowned 7,000 acre and 72 par championship course that promises to be the highlight of any and every golf trip to the Outer Banks. The challenging, yet exciting layout of the course combined with the notoriously friendly staff on-site makes it a place that offers up a warm welcome to visitors who inevitably return year after year. Since first opening in 1998, the Carolina Club OBX has enthralled golf enthusiasts with bent grass greens and gorgeous fairways that are groomed for golfers of all ages. Those who are interested in perfecting their short game will find the Carolina Club an amazing place to practice. Bring your own gear or feel free to rent from the on-site Pro Shop that carries everything you might need alongside men and women's golf apparel.
After Game Activities
When you've reached the end of the course, the fun doesn't have to stop. Make plans to have lunch or dinner at Tucker's Sports Bar and Grill as a wonderful way to end your day of golf on a savory note. A variety of flat screen televisions and a menu that highlights everything from pizza to burgers and beer, there's no better place to top of an amazing day on the links. Those who find themselves in the Outer Banks throughout the year will want to be sure to check on the Carolina Club's frequently updated list of tournaments and events. There are several options for tournament registration that happen between March and December annually.
Book a Golf Stay Today
After a wonderful day of golf at the Carolina Club OBX, be sure you are booked into a beautiful Outer Banks vacation rental that feels like a home away from home. At Brindley Beach Vacations and Sales, we're here to make sure you're settled into a gorgeous getaway property that comes with the luxury and charm you deserve. Contact us today to start planning your next amazing vacation.
Email: Info@thecarolinaclub.com