(252) 261-2158
Get Directions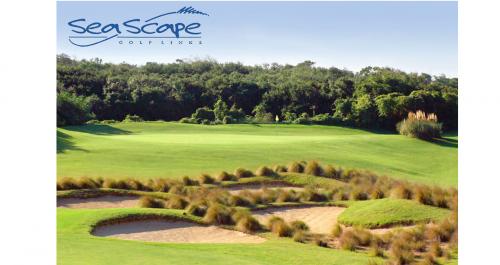 For those who love to get out on the greens and play a round or two, golf provides the ultimate platform for fun, relaxation, and friendly competition. There's something special about finding a course that is both challenging and scenic. When you're looking to combine the best of golfing adventures with a vacation destination that promises to deliver up breathtaking views, the Outer Banks of North Carolina holds the answer you've been searching for. While this area is packed with amazing courses, make sure to add Sea Scape Golf Links in Kitty Hawk, NC to your itinerary for a one-of-a-kind golf experience you won't want to miss out on while you're here.
Savor the Sea and Links
Located at 300 Eckner Street in Kitty Hawk, Sea Scape Golf Links has earned the reputation as being one of the Outer Bank's premier golf destinations with good reason. Designed to incorporate the natural beauty of the Outer Banks, Sea Scape Golf Links in Kitty Hawk, NC is loved by locals and visitors alike for its inspiring sand dunes and marvelous maritime forests that frame the sea. Golfers enjoy a dramatic and ever-changing course landscape that features lifts and elevation alterations which make for a challenging course but also provide amazing views of the water as you play. The diversity of the course makes it a fun stop for golfers of all levels and abilities while the spectacular scenery makes it worth visiting time and again.
Tee Time Logistics
This popular course is open year-round and provides the public with plenty of opportunities to work on their game in the name of fun. Golfers are free to tee off using their own equipment or enjoy the added convenience of a fully stocked Pro Shop on-site. Here, clubs are readily available for rent or purchase while the shop also supplies a nice variety of men and women's apparel. When your game comes to an end, make your way to the Sea Scape Bar and Grill for a delicious end to your day. A full-service bar is available for guests to enjoy and the restaurant serves up breakfast, lunch, and dinner daily.
A Memorable Outer Banks Stay
There's no better place to go when you're looking to golf in style than the Outer Banks, so why wait? The team at Brindley Beach Vacations and Sales is here to help make the booking process easy when it comes to finding the perfect vacation rental property. Maximize your time on the links by letting us handle the details. Contact us today to begin planning your Seascape golf OBX trip!