(252) 473-3234
Get Directions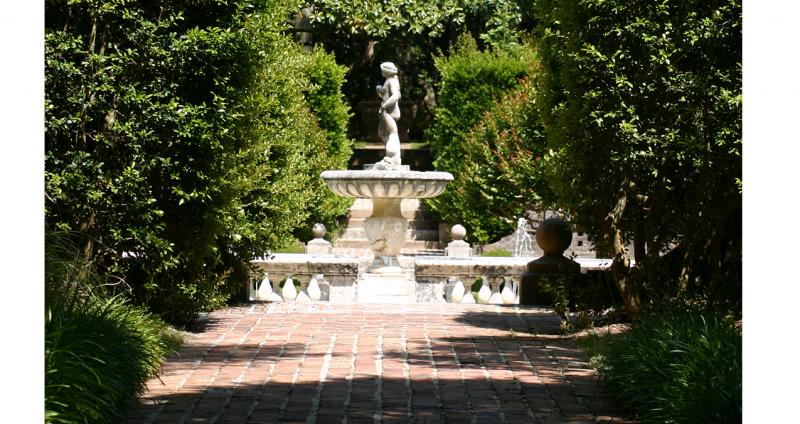 Whether you're visiting the Outer Banks with a passion for horticulture or happen to be in town for a summer wedding, there's no place quite like a stop at the Elizabethan Gardens. Bringing out the absolute best of the Outer Bank's landscape, weather and rich soil a trip to the Elizabethan Gardens is sure to feel like a step back in time. A step inside the gardens reveals an immersive experience in the beauty that you would expect from a garden dedicated to one of history's most regal reigning figures. Learn more about one of the top attractions in North Carolina below!
The Best of Historical Beauty
Located at 1411 National Park Drive in Manteo, the Elizabethan Gardens are as fanciful as they are intriguing. Built to reflect the gardens that were once designed to entertain Queen Elizabeth I, these elaborate spaces are designed to highlight the best of color, texture, and beauty in the great outdoors. For many visitors, a trip to the Elizabethan Gardens is a trip through a living memorial to the colonists who inhabited the very same lands over 400 years ago.
Beyond the Flowers
While the intricate floral arrangements that make up this garden are definitely a highlight of the visit, the Elizabethan Gardens of the Outer Banks are home to a variety of other features that make this stop unique in its own right. Guests can wander the vast grounds and enjoy taking in the many elegant fountains, eye-catching sculptures and shade trees with limbs stretched over the lush displays. Feel free to wander the meticulously maintained pathways and absorb the beauty or take a seat on a bench and simply enjoy a peaceful moment of tranquility within the dazzling scenery. It comes as no surprise that the Elizabethan Gardens in the Outer Banks are one of the top attractions in North Carolina for couples looking to tie the knot. With their sights set on this gorgeous locale, local couples, as well as those from out of town, have long made these gardens the place to exchange vows with the floral arrangements abundant and providing an ideal backdrop for the celebration. Admission to the Elizabethan Gardens is $9 for adults and $6 for visitors between the ages of 6 and 17. Children under the age of five can enjoy the garden for $2.
Experience the Top Attractions in North Carolina
When it's time to leave everyday stress behind, find a place to relax and unwind in style by heading to the Outer Banks of North Carolina for vacation. The professionals at Brindley Beach Vacations and Sales are ready to help you find amazing vacation rental accommodations that keep you close to the fun while providing a space that brings the ultimate in luxury and comfort. Contact us today to start planning!