(252) 473-3493
Get Directions
For many travelers to the Outer Banks, a vacation here comes complete with ample time spent soaking up the sun and appreciating the beauty of the ocean. Maritime culture has long been a defining way of life in this region and the ocean plays a central role in the landscape of the many towns the dot the shoreline. While it's incredible to encounter, what lives below the surface has a dramatic impact on the ocean's health as well. The many fish and marine animals that call the waters around the Outer Banks home are as diverse as they are thrilling. One way to learn about them all in a comprehensive setting where encounters are guaranteed is to make time on the itinerary for a visit to the North Carolina Aquarium in Manteo on Roanoke Island while you're here.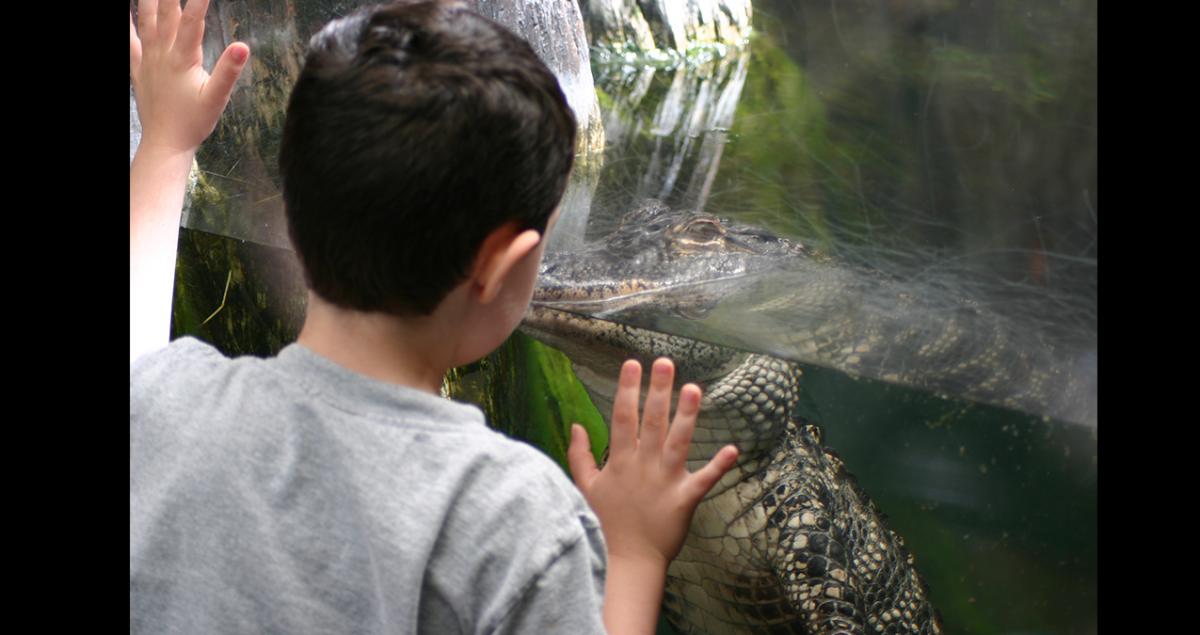 An Amazing Marine Experience
Situated at 374 Airport Road in Manteo on Roanoke Island, the North Carolina Aquarium is a sprawling non-profit establishment that houses a vast variety of marine life and has been voted one of the 10 best aquariums to visit in North America. This family-friendly stop is a wonderful way to combine education and excitement when you're visiting the Outer Banks. As guests make their way through this breathtaking space, they'll encounter a wide variety of displays and exhibits that highlight river, wetland and ocean ecosystems and the creatures that call them home. Much of the education at the aquarium revolves around conservation and highlighting how these precious habitats are linked closely to one another. From jellyfish to starfish, sharks and more, visitors to the North Carolina Aquarium in Manteo will witness some of the most powerful and intriguing creatures that live below the waves.
Activities and Beyond
While a visit to the North Carolina Aquarium is sure to fascinate, there's more things to do in North Carolina to be explored beyond the walls as well. Enjoy participating in one of the aquarium's many guided tours and experiences by reserving a spot on a wetland walking tour, shark dive or kayaking trip. The aquarium also helps individuals with scuba certification upon request.
Make Your Stay Memorable
When you're here to encounter the best of marine life, make your above-water experience just as exciting by booking a stay in one of the beautiful rental homes available with Brindley Beach Vacations and Sales. Our team of dedicated professionals is always on-hand to help you find the perfect property and things to do in North Carolina for your stay. Contact us today for more details and to begin planning your next Outer Banks adventure!