(252) 453-0221
Get Directions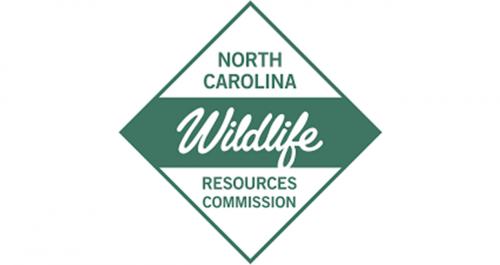 On land, visitors to the Outer Banks of North Carolina can enjoy a variety of fun-filled places to visit in Outer Banks that range from delicious dining to shopping at charming boutique stores. When you're in the mood to tour the lands where wild horses roam, play a round of golf or jump in a Jeep and have an adventure on the sand beach, the Outer Banks can cater to that as well. While the Outer Banks is bound to be a thrilling vacation destination, what lies below the many waves that surround these barrier islands as well as in the skies is just as intriguing. When you're curious to know more about the many creatures that live in the brackish waters of the Currituck Sound or soar amongst the clouds, then be sure to make your way to the Outer Banks Center for Wildlife Education while you're here.
A Wild World of Wonder
Situated along Route 12 in North Corolla, the Outer Banks Center for Wildlife Education is a comprehensive facility that works to highlight the many creatures that call the Outer Banks home. Guests to this establishment can enjoy over 22,000 square feet of space dedicated to educating the public on the diversity of wildlife that exists across North Carolina. The center is open from Monday through Saturday from 9:00 am until 5:00 pm and since opening its doors in 2006 has continued to captivate the minds and imaginations of guests of all ages. The many displays and exhibits feature a variety of species that are native to the state as well as some that take a bit more unique approach to education including the waterfowl decoy exhibit.
Beyond the Exhibits
The Outer Banks Center for Wildlife Education is a place you can plan on spending at least a few hours. Before or after you browse the exhibits, take some time to wander the beautiful gardens and grounds that surround the facility. Guests are encouraged to pack a picnic lunch and enjoy time together surrounded by lush lawns and plenty of colorful flowers too. For a more interactive experience, sign up for one of the many classes sponsored by the center which include Archery for Kids, Kayaking the Sound and Sea Turtles.
A Stay You'll Always Remember
The Outer Banks is a destination that promises to be an exciting stop for travelers of all ages and interests. Make the most of your time here by booking a beautiful vacation rental with Brindley Beach Vacations and Sales. Feel pampered from the moment you walk through the door as you're met with amazing amenities and upscale extras that keep comfort and luxury top of mind. Contact us today to begin planning your next trip to the many great places to visit in Outer Banks!