(252) 441-8073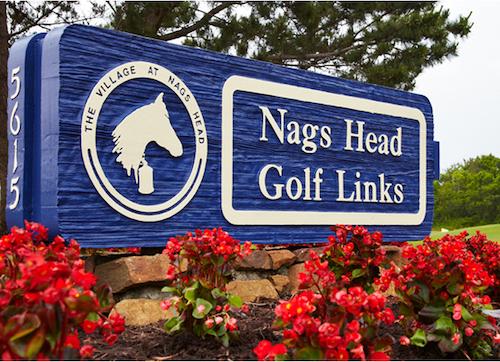 For many travelers, taking time to unwind in vacation style wouldn't happen without a dedicated tee time. With its abundance of gorgeous coastline, amazing weather and charming seaside atmosphere, the Outer Banks of North Carolina have long been loved as a golf destination that combines the best of nature and the game. When you're searching for a course that brings championship-level challenge with unsurpassed views, Nags Head Golf Links is the place to be.
A Thrilling Nags Head Golf Experience
Located at 5615 South Seachase Drive in Nags Head, this destination is one that beckons golfers to leave their cares behind and immerse themselves in the game they are passionate about. Built into the breathtaking and windswept landscape of the Outer Banks, Nags Head Golf Links provide players with a challenge that is just as intriguing as the scenery. This Scottish-style golf course is renowned for its thrilling challenges. Meticulously maintained greens and landing areas find harmonious contrast to the trees, grasses and ocean breeze that make this destination so desirable for golfers. Players are welcome to golf with their own gear but for those looking for a convenient approach to traveling to the course, equipment is also available for rent or purchase at the fully stocked Pro Shop. Here you'll find everything you might need from caddies to clubs and of course, stylish golf apparel for both men and women.
Take Time to Unwind
After a round of competitive fun, most golfers make time to visit The Club which is Nags Head Golf Links' premier on-site dining experience. Settle in for a fantastic dinner with family and friends and make the most of a savory meal that comes with a gorgeous vista. The Club is often considered a romantic destination for those couples that choose to hit the greens hand in hand. Additionally, it's a popular location for hosting events such as receptions, large group meetings and more. A day spent at Nags Head Golf Links promises to be an experience that blends the best of traditional Scottish-style golf with an impressive look at the best nature has to offer too.
A Sensational Outer Banks Stay
There's something special about the Outer Banks and when you're here to relax, the team at Brindley Beach Vacations and Sales is happy to take care of your vacation rental accommodations. We'll make sure to handle your booking so you can get out on the greens and make the most of a fantastic Nags Head golf getaway. Contact us today for more information and to begin planning your next Outer Banks adventure!